For over a 100 years St. Mark's has been making Easter Egg candies as a fundraiser to support the church.
Order pick-up times: Mon - Wed 6:30pm - 8pm; Saturday from 10am - 12Noon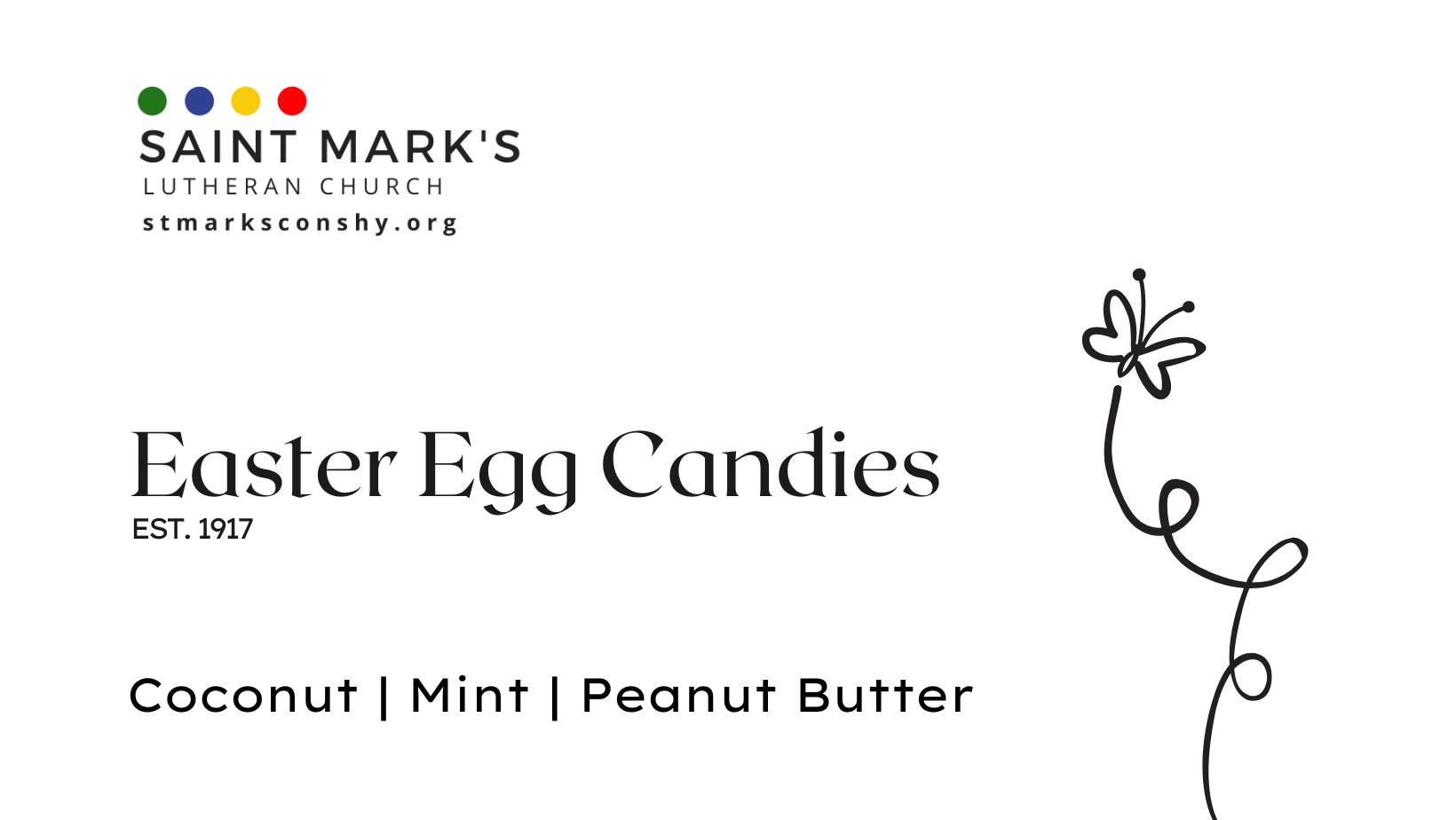 It's now time for our annual Easter Egg Candy Sale! This longstanding Conshohocken tradition is a welcome part of the Easter Season.


We will still have coconut, mint, and peanut butter eggs available for sale. And due to the partnership we have had to increase our price to $14.00 a box.

Orders are still going to be filled on a first come, first serve basis, so getting your orders in early is the best way to ensure that your orders will be filled this year.

Thanks for your support and have a blessed and holy Lent and Easter!

If you have questions about your order, please contact us info@stmarksconshy.org or via the church office 610.828.0581 or contact our order coordinator - Donna Kobi @ 610.825.3021